Coochiemudlo Island Coastcare Rangers

Junior Rangers – engaging the next generation
Junior Rangers learn to care for our island by:
learning
exploring
restoring
working together
dreaming big
and encouraging others to take nothing but memories and leave nothing but footprints. 

In order to raise awareness and continue making a difference, Coastcare provides the opportunity for the children on the island (and beyond) to become actively involved in caring for our island by joining the Coochiemudlo Island Coastcare Rangers.
Becoming a Junior Coastcare Ranger means participating once a month in a parent-supervised, volunteer program.
It involves fun outdoor activities that will not only teach children (aged 5 – 16) about our island environment and how to take care of it, but will provide an opportunity for them to make friends, learn about teamwork and other valuable life skills, and ultimately make a difference for future generations by protecting our unique environment.
Children need to wear hat, sunscreen, sun-smart clothing and enclosed shoes and bring along a water bottle.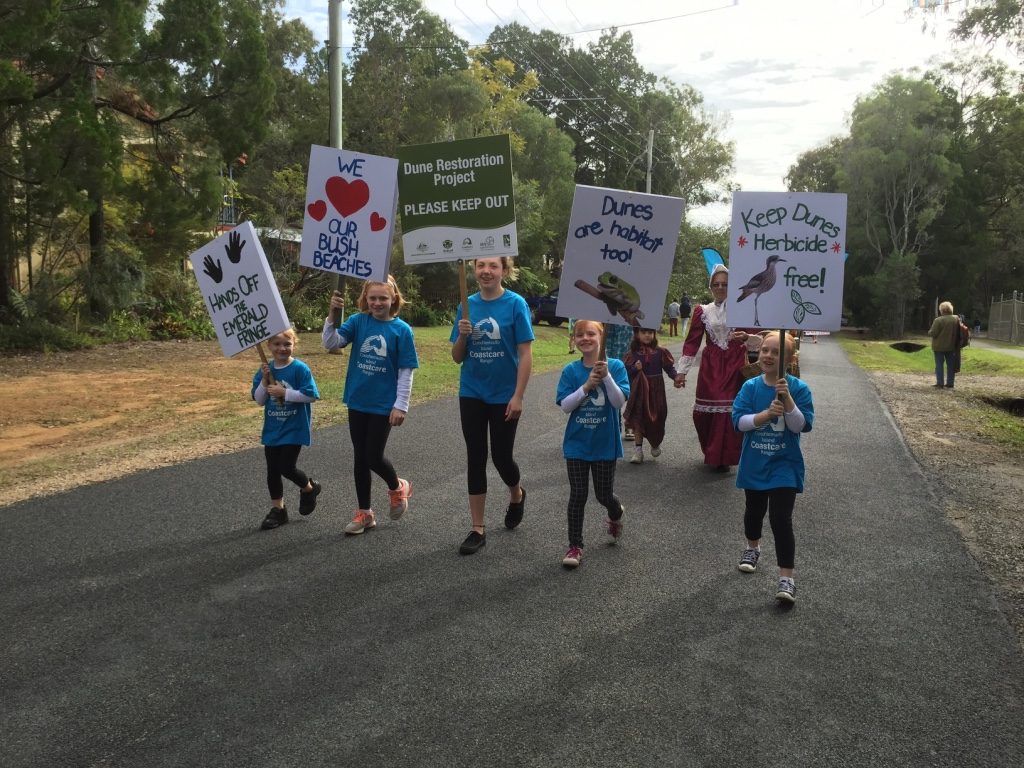 Rangers are very important members of Coastcare and we are keen to teach them about caring for 'their' island.  Ranger activities include:
safety program (safety equipment supplied)
planting of native species
plant adoption and continued monitoring
dune rehabilitation
removing invasive weeds
collecting and sorting marine debris and bush and beach litter
marine life and coastal environment educational workshops
participation in the Flinders Day Parade
morning or afternoon tea (depending on the time of year)
There's also the opportunity for rangers to earn rewards through their participation.

To find out more or to register, email Coastcare.