Celebrating a decade of caring for our island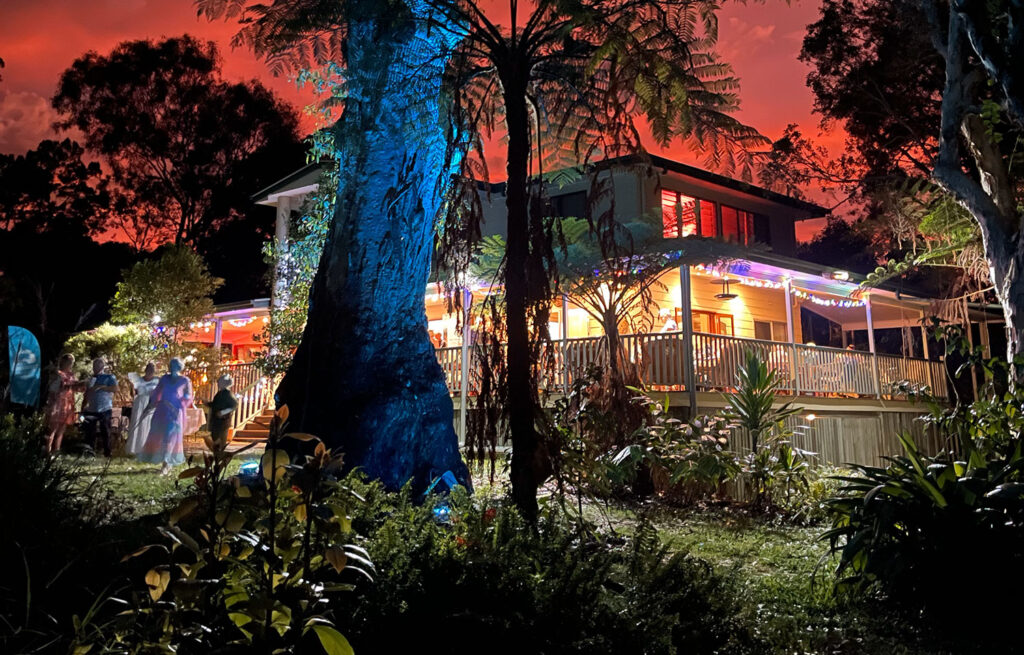 What a night it was on Saturday 4 February as we celebrated our 10th anniversary on the same verandah at "Mudlo" where 13 people first gathered on 13 January, 2013 to form a Coastcare organisation.
Blessed by a stunning red sunset, attendees were also served a spectacular blue lightshow of uplit eucalypts, thanks to our host and Coastcare's founding President, Carolyn Brammer.
It was wonderful to catch-up with long-time and newer members and also welcome Kim Richards MP, Sheena Hewlett, deputising for an injured Cr Lance Hewlett and Naomi Edwards, Board Member of Landcare Australia. Naomi had played a pivotal role, days after the devastating storm surge from ex-TC Oswald when we'd reached out to Griffith University and Gold Coast City Council for help. Mayoral candidate, Jos Mitchell also joined us on the night.
Apologies flowed from those unable to attend and were acknowledged by MC and Vice-President, Bryan Dyball.
Coastcare salutes all those who have served on management committees as well as our incredible volunteers who continue to tend the one and half kilometres of eastern shoreline under Council permit.
Highlight of the evening was the cutting of the anniversary cake by 2021 Coastcarer of the Year, Olive Walters, an absolute font of knowledge for all things botanical on island.
Our thanks also to Landcare Australia for translating our story into the graphics hereunder for the national "Summer up with Coastcare" campaign for 2023.