Melaleuca Wetlands Interpretive Signage on Coochiemudlo Island
The 25th Anniversary Landcare Grant Project involved preparing interpretive signage, along the pathway through the Melaleuca Wetlands, displayed to highlight the importance of the wetlands and the flora and fauna of significance in the area.  The signage include: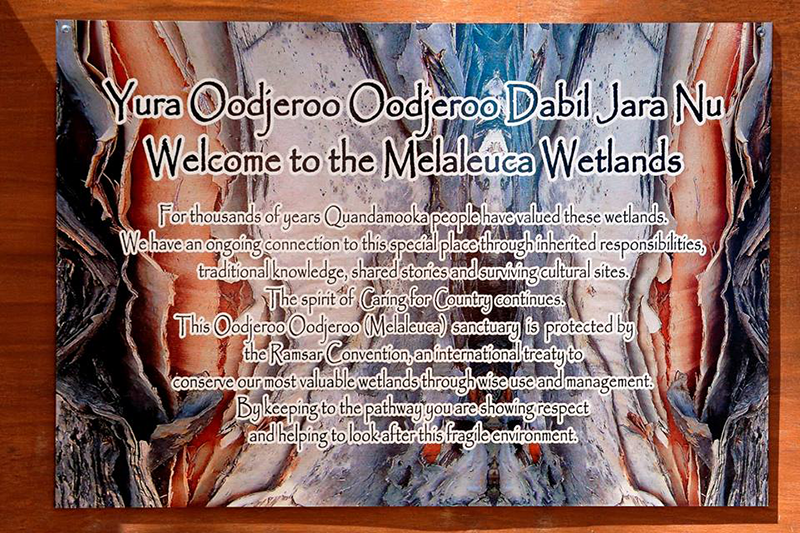 The Quandamooka Welcome to Melaleuca Wetlands is located at the entrance to the Melaleuca Wetlands on Coochiemudlo Island, on the eastern end of James Street.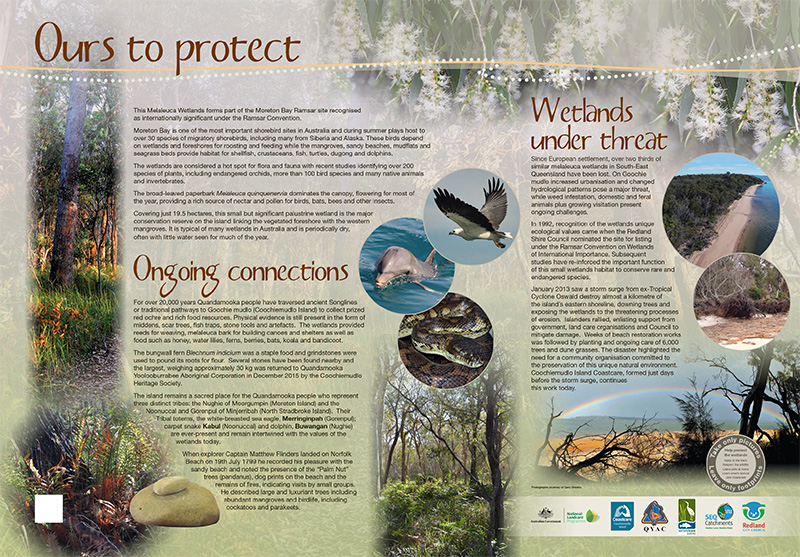 The Melaleuca Wetlands form part of the Moreton Bay Ramsar site recognised as internationally significant under the Ramsar Convention. This signage explains our ongoing connections and how the wetlands are under threat.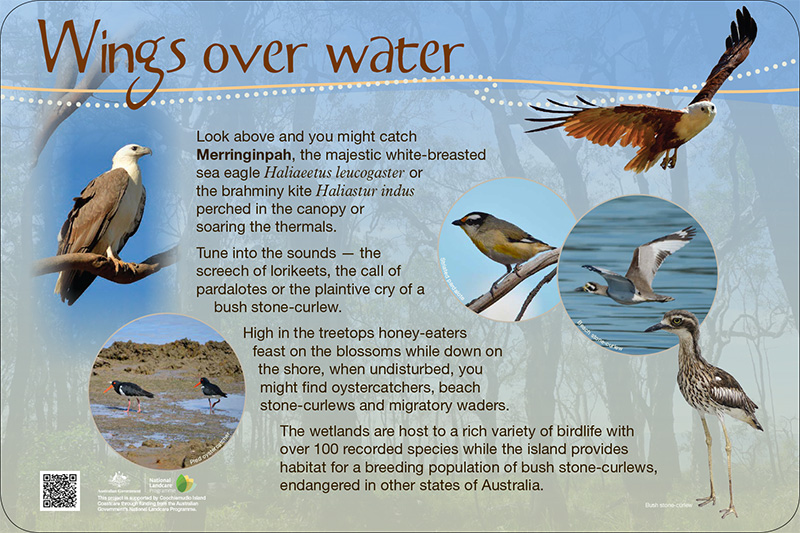 The third signage along the Melaleuca Wetlands pathway is about Coochiemudlo Island's birdslife.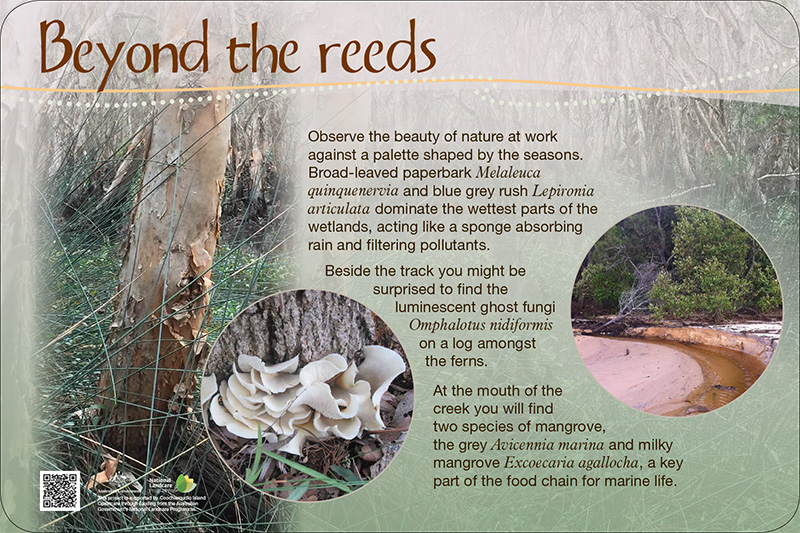 The next signage along the pathway invites you to observe the beauty of nature at work against the wetland flora, a palette shaped by the seasons.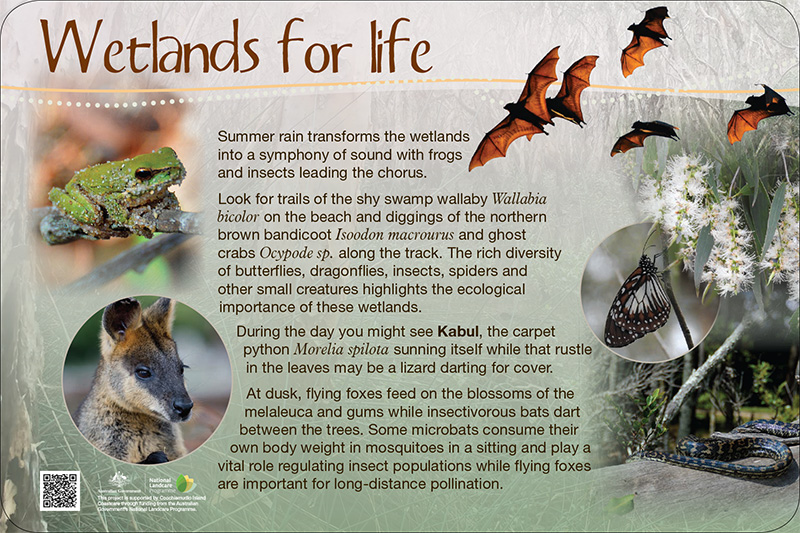 Next along the pathway, the Wetlands for life signage is about how summer rain transforms the wetlands into a symphony of sound with frogs and insects leading the chorus.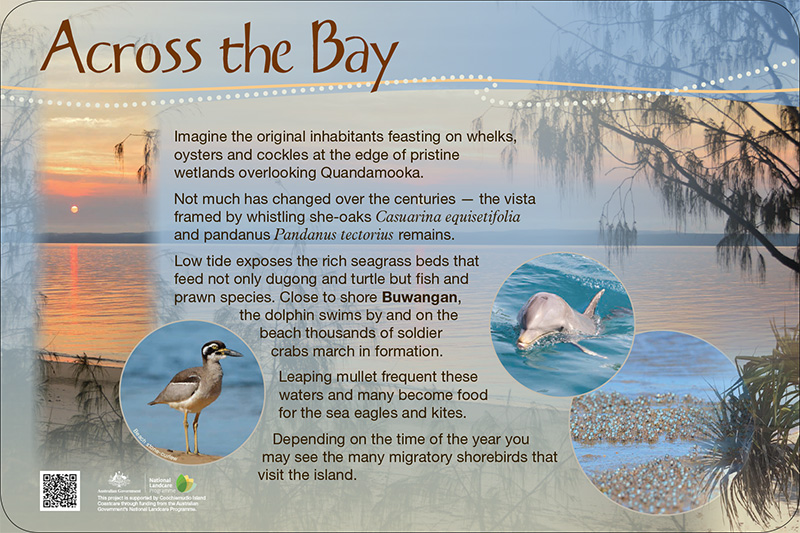 Looking across the Bay, you can see Minjerribah (North Stradbroke Island). Imagine the original inhabitants feasting on whelks, oysters and cockles at the edge of pristine wetlands overlooking Quandamooka.