New grant project starts with Healthy Land and Water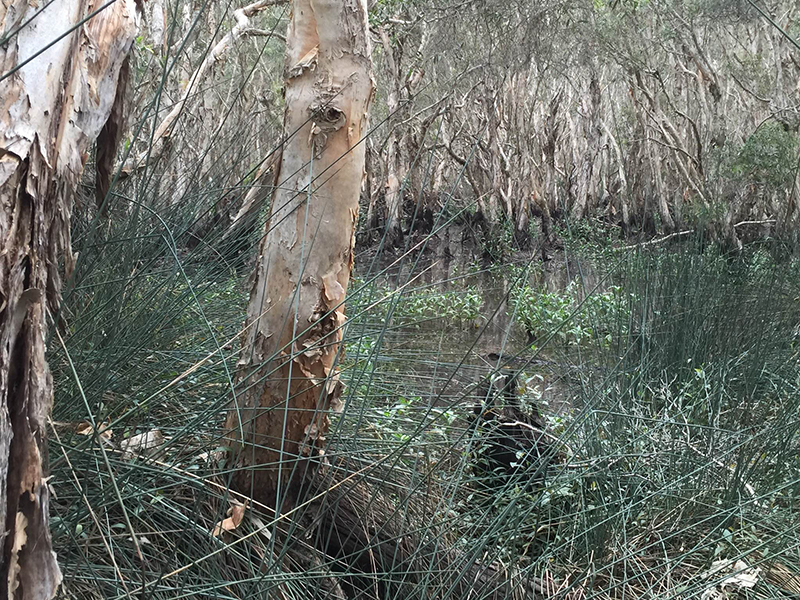 Coochiemudlo Island Coastcare has partnered with Healthy Land and Water in a project funded by the Australian Government to undertake restoration works around the Melaleuca Wetlands.
The $18,651 grant project will improve the integrity and resilience of the freshwater Wetland which has high cultural and ecological values and is part of the wider Moreton Bay Ramsar site.
With support from Redland City Council, volunteers will work with Quandamooka Yoolooburrabee Aboriginal Corporation (QYAC) rangers and contractors to undertake restoration planting and chemical-free weed control along several watercourses and foreshore over the next four months.
The project started recently with Healthy Land and Water's, Dr David Manning establishing test sites with volunteers while contractors started weeding west of the wetlands track. Hand removal of fruiting asparagus fern was seen as a key priority. However, by the second day morning glory, ochna, painted spurge, corky passion vine, umbrella trees and cocos palms were targeted. The saturated steamer will be used on mothers of million, singapore daisy and guinea grass in a staged operation over coming weeks.
For further details please contact Vivienne Roberts-Thomson on 0411226363.
This project is supported by Healthy Land and Water through funding from the Australian Government's National Landcare Program.