New lease of life for shore bird signage at local jetties
Over the holidays new shorebird information signs were erected at both Victoria Point and Coochiemudlo jetties thanks to sponsorship by Kim Richards, Member for Redlands.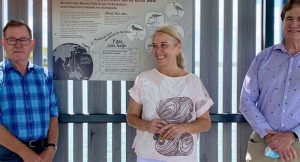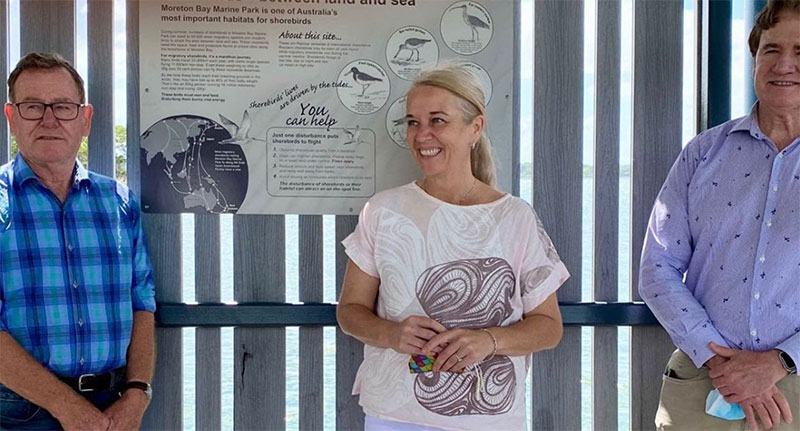 Coochiemudlo island is surrounded by important shorebird feeding mudflats including feeding areas for the critically endangered Eastern Curlew. You can help by observing quietly from a distance, reducing boat speed near shorebirds and avoiding flocks. Dogs can frighten shorebirds so keep dogs on a leash and under control. Disturbance of shorebirds or habitat can attract an on-the-spot fine.
It was many years ago that Ivell Whyte, one of the founding members of QWSG created the original concept and design for the metal signage. The signs have withstood the harsh sunlight and weathering for more than a decade in many places along the Queensland Coast.
With support from Cr Hewlett, Coastcare facilitated the project and Redland City Council installed the anodised aluminium signs.